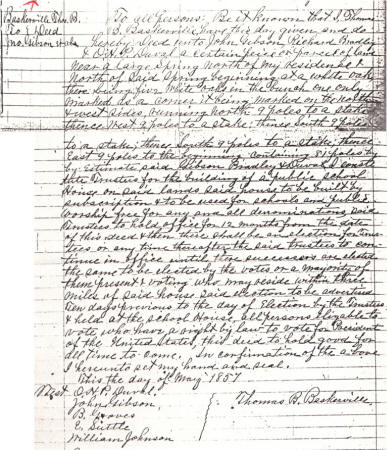 1857 Deed for Cold Springs School site.
Click here to see typed version of the deed (opens as a pdf file).

This is an agreement where the City of Portland got water from the site where the school was located.
The date for this document is April 10, 1926.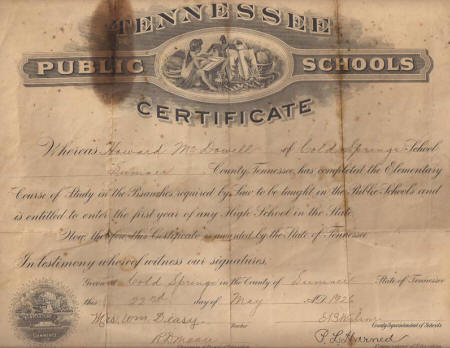 Howard McDowell's 1926 Cold Springs School certificate.
(Note: the signature of the Chairman of Board of Education is R.D. Moore. R.D. Moore was the 1st Mayor of Portland.)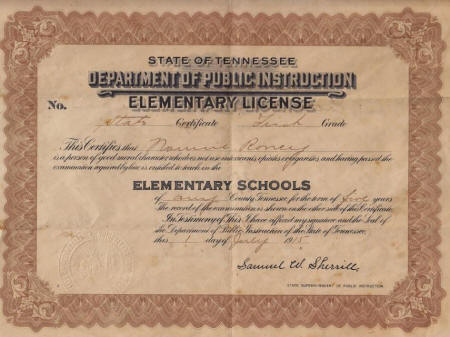 Nannie Roney's 1915 Teachers Certificate.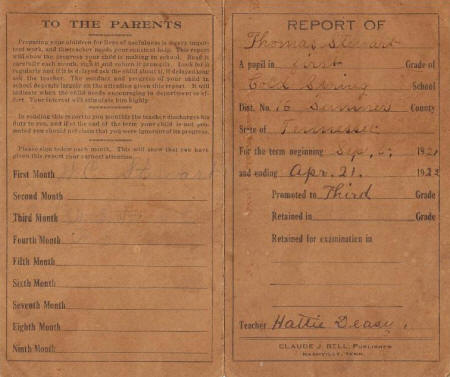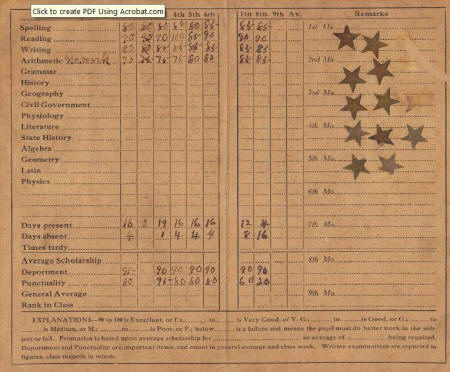 Tommy Stewart's 1921-1922 Report Card.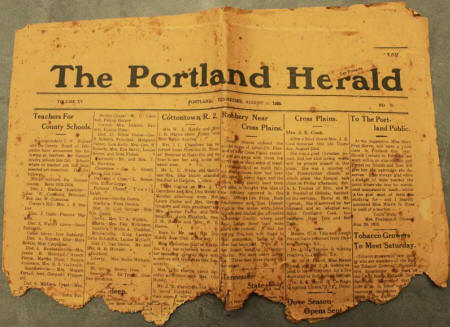 This is a 1923 front page of The Portland Herald. Columns 1 and 2 list the teachers for all of the schools in Sumner County. Cold Springs is listed in District 16, in the middle of column 2. Mrs. Wm. Deasy is listed as the teacher.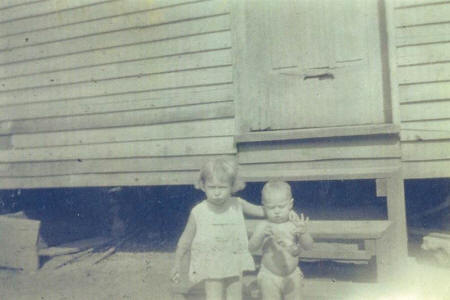 Evelyn Legge Tucker and Bonnie Legge Briley in front of the steps at the school.
Their family (10 people) lived inside the school in 1937.
Members of the Highland Rim Historical Society found a note inside the building listing"
"Those whom have lived in Cold Springs School"

Maxine Briley Brown
Earl & Terry Ray-brothers
1942-1943

Tom Stewart
Diane Dozier-daughter
1947

Lanie Hodges Petty
Garland Petty-husband
1944-1945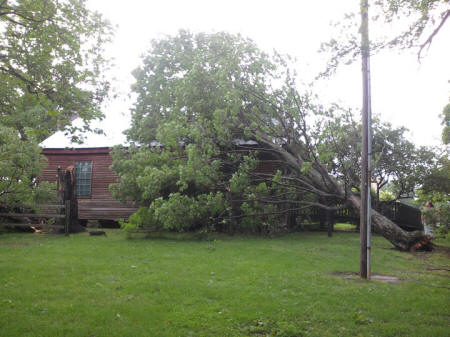 On May 27, 2011, straight-line winds came through Portland. A tree fell onto Cold Springs School, causing some structural damage.
The Highland Rim Historical Society has a limited amount of Cold Springs School Prints left. They can be purchased for $10 from any HRHS member.

The HRHS Cold Springs School print was damaged during a storm years ago, so, 39 years later, we had Ronnie sign another copy.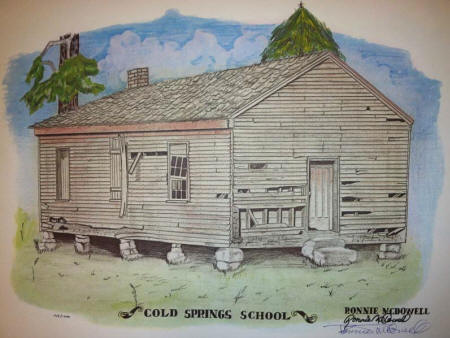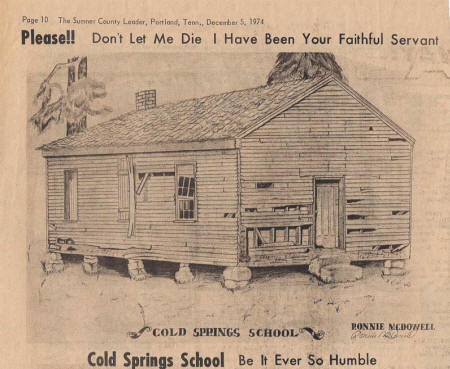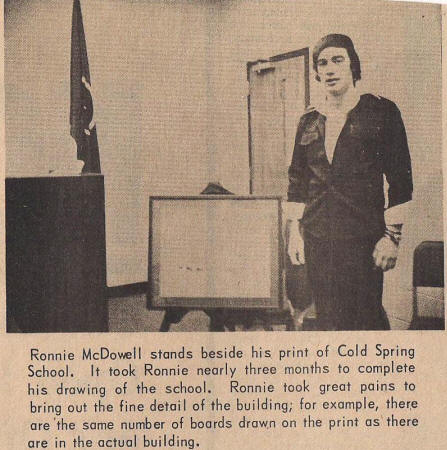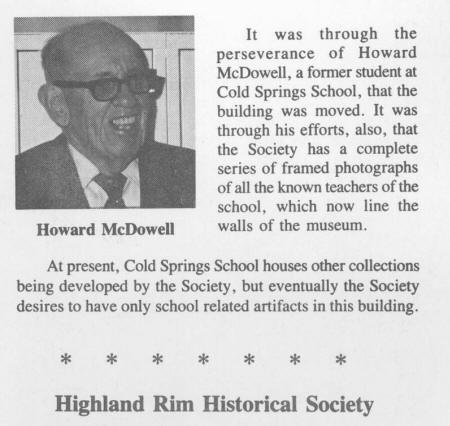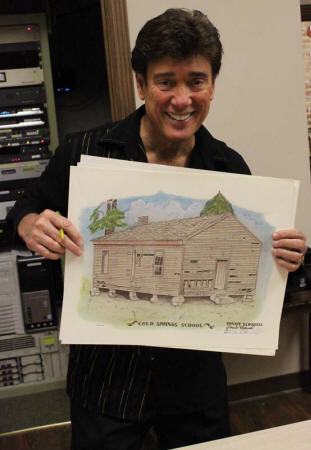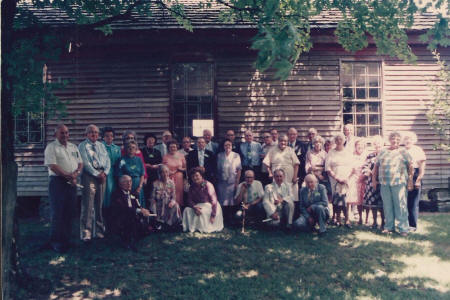 1985 Cold Springs School Reunion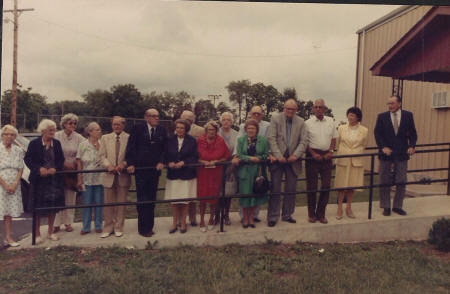 1986 Cold Springs School Reunion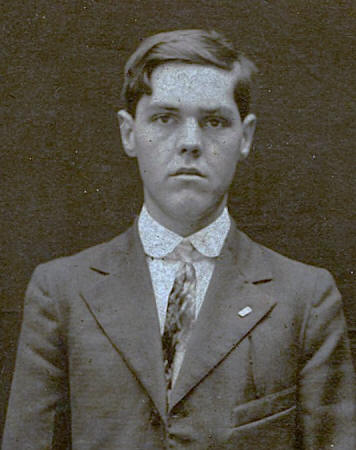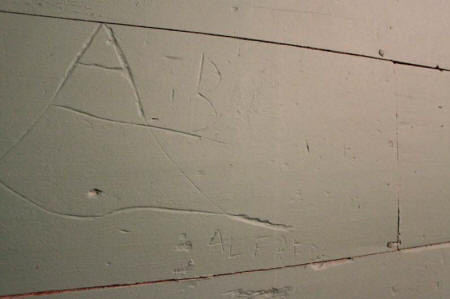 William "Alfred" Barnardk, Sr. was born May 17, 1897, and he died January 5, 1981. Alfred started Cold Springs School in 1907. He attended Cold Springs until 1915. He is in the 1907 Emma Staggs photo and the 1913 Moore Hobdy photo. In 2012, when a large cabinet was removed from the school, Alfred's name was found carved in the wall.